Arnold may have been the Governator but Christie is the Gluttonator. Proudly displaying his Buddah belly Chris Christie is saying, "SUCK ON MY MAN TITTIES BITCH!"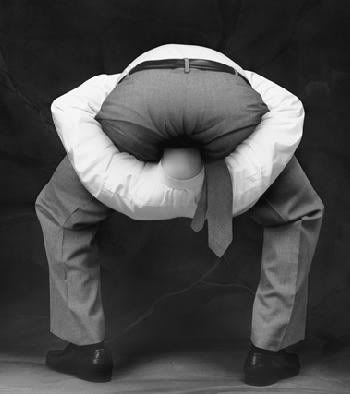 Unless the GOP pulls its head out of its ass Obama will win and win by a landslide. It appears that Mitt Romney will be the nominee of the party. The GOP in their hypocrisy wants a corporate puppet and they don't seen to care if that puppet is far more liberal than Obama and nearly as skinny.
A normally confident Obama is awed and intimidated by Christie's girth!
CLICK HERE FOR A GUESS CHRIS CHRISTIE'S WEIGHT CONTEST
EAT!
Side note: The following shabby reporting is from The New Republic's website.
Michael Kinsley, my friend and former boss at the New Republic and Slate, has a Bloomberg column today arguing that Chris Christie's fatness is a legitimate issue in judging his fitness (no pun intended) to be president. Paul Campos, a law professor at the University of Colorado, argues elsewhere on this Web site that it isn't a legitimate issue, or, if it is, it isn't clear whether it's a minus or a plus. I take a more scientific approach to this question. Earlier this week I surveyed America's fattest presidents (defined as those with a Body Mass Index of 30 or more) and found, based on Arthur Schlesinger, Jr.'s 1996 "greatness" rankings, that collectively these lipo-Americans fell into the "average" category as presidents, albeit at its higher end. As some readers pointed out, it was a small sample--only five presidents were in the 30-plus range, and one of them was the almost pathologically vigorous Theodore Roosevelt. (Chester Arthur, 28.7, and Bill Clinton, 28.3, were our sixth- and seventh-fattest presidents, but being shy of 30 they did not meet the medical definition of obesity. Interestingly, we have only ever had one president who was medically obese and also a Democrat. That was Grover "Where's My Pa?" Cleveland. Three of the others were Republicans and the fifth was a Whig. Draw whatever conclusions you like.)
Bigger and more pear shaped Republican William Howard Taft was hands down our fattest and best president ever. Unlike today's apple shaped Republicans Taft was a compassionate man who did even more trust busting than fellow Bull Moose Party and Republican Party fatling Teddy Roosevelt.
TAFT = FATT!
Just move the letters around!
Leave it to a hack conservative journalist to get the facts wrong. The fattest president was William Howard Taft! I guess they didn't want people finding out that Big Bill Taft like Big Bill Clinton cared about the little guy. Pear shaped fatlings are the most compassionate. Christie appear to be PearApple blend.
Getting back to Christie:
He has fattitude and right now the GOP base wants a president with fattitude as do all fat Americans. Unlike that bean pole Romney Christie is not only real fat he's real.
DO THE MATH!
73% of Americans are fat!
The candidate who wins the fat vote wins the election.
The Fat Girl Problem For Christie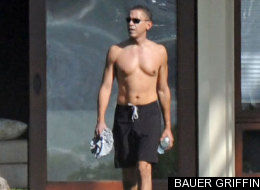 Fat girls just swoon over guys like Obama. The late Tupac Shakurr was right when he said, "skinny Niggaz can really throw the dick" Obama is probably hung like a mule to boot and fat girls like sausage whether it is attached to a handsome man like their dreamy Barack or sitting on a plate at IHOP next to a towering stack of flap jacks. Most fat girls refer to themselves as a hot mamas for Obama. They want a president that reminds them of when some skinny guy got drunk and porked the shit out of them. Christie's belly may be be seen as a gas tank for the love machine by skinny chicks who can get on top are concerned but too many a fat girl recalls being disappointed by a fat boy like Chris Christie who was unable to complete docking maneuvers do to buried penis syndrome and pannicular obstruction.
Obama is working hard for the fat vote. He is showing that he can chow down when need be. This could backfire among savvy male gluttons who think he may be trying too hard but fat boys unlike fat girls like hanging around skinny handsome men to pick up the rejects.