Fat admirers will be sorely disappointed to find that you won't find any of BBWs and SSBBWs from leaked images from TSA scanners. For some reason when the TSA selects a person to send through a scanner they only pick a thinling and 90% of the time that thinling is either a woman or a child. I will not be showing any of leaked images of children because it is immoral and it is also against the law. If any of our readers have any pictures of fat men of fat women from TSA scanners please post link in the comments box.
After an exhaustive Internet search I could find no BBW TSA scanner images.
There are two possible explanations or why we don't see any fat people on TSA scanner images. The first explanation is it there are no fat admirers working for the TSA. TSA agents are just regular perverts who likes look at normal sized women naked. The other explanation is much more ominous. Perhaps these dangerous radiation emitting scanners are unable to penetrate blubber and fat folds of BBW's so the TSA did not even bother to scan fat and obese people.
>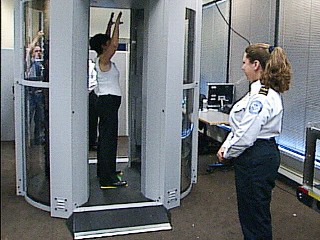 >
>
>
Ok you TSA Nazis let's see you body scan these hot and sexy BBWs.