W
e at Bigger Fatter Politics are a fat centric a food centric political blogging organization. As a result of this mission and direction we tend to post mostly images of fat people and most of them are BBWs and SSBBWs. The fact of the matter is, Arafat male readers prefer skinny women because as you all know it is very difficult for fat man to pork a fat girl but it is much easier for fat man to bone a skinny woman. With that in mind I, Fat Bastard, am presenting whan fat men love almost as much as food… skinny women.
Too keep our fat admirers happy we have interspersed a few images of chubby, fat and obese women. To put you even more in the mood I embedded the classic song Boney Maroney. Listen to it as you view the gallery of skinny and waifish hotties.
Boney Maroney 

by Larry Williams






Today's Version of Boney Maroney
A woman with slender thighs can much more easily ride a fat lummox i

n

both cowgirl and reverse cowgirl style.
The only thing a fat guy likes more than a box of munchkins from Dunkin' Donuts is the box of the skinny girl in her little munchkins.
It's true. It's true. It's damned true. Anything over mouthful really is wasted
!
Add caption
Hot chocolate BBW hos slut it up big time for appreciative brothas. Roll, roll, roll them rolls. Booty shaking BBW sistas flaunt fabulous flab.
Waifish wonder displaying delightful and dainty derrière.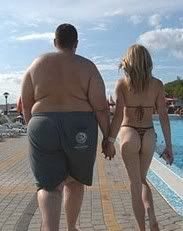 The fatter the hide the better ride. Skinny women are finally discovering the joys of being with a fat man.
Fat

B

astard basking with two members of his hired harem
Lucky lummox with his slender sweetie.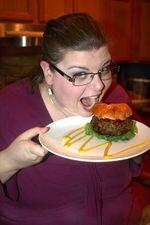 Gorgeous girl glutton greedily gobbling goodies
Waifish wench wasted

o

n Cabo Wabo
Yes fat boy you can wank now!