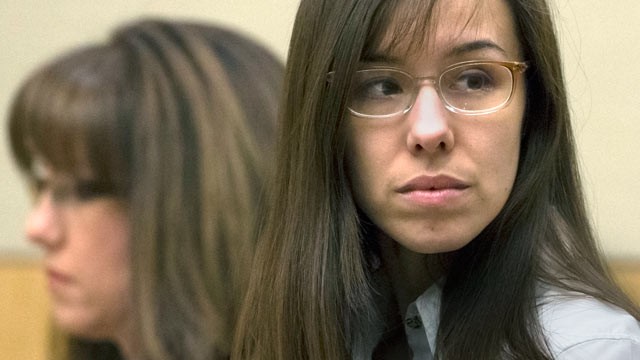 We all have seen from the O.J. Simpson case and the Casey Anthony case that juries can be really fucking stupid. They are not only stupid when it comes to acquitting guilty people but there also even more stupid when it comes to convicting innocent people. We don't have to worry about that in the Jodi arias case because that filthy little skank is as guilty as anyone can be.
Do you think the jury in the Jodi arias case will be as stupid as he O.J. and Casey Anthony jury or do you think they will figure out that Jodi Arias is as guilty as sin?
If Jodi arias is found guilty and you could be the executioner of her sentence and the sentence was a death sentence how would you put her to death? Before you decide here are some crime scene photo of her victim Travis Alexander.
How would you like to put this bitch to death?