Fat and Fit Diabetic Amputee
HAES means
H
ealth
A
t
E
very
S
ize which mean that if you eat the way Linda Bacon says you can be weigh even one ton and still be in perfect health.
There is no such thing as too fat.
Here are a whole bunch of fit fatties who are fat and fit.
FAT AND FIT!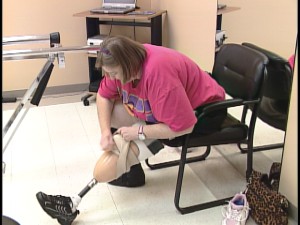 This Diabetic Amputee is FAT AND FIT!
Fat and Fit HAES Disciple
If the Caboose wasn't Fat and Fit She Could Not Hand On