This is great news. Another Christian hypocrite is going to end up where he belongs.. IN JAIL. Christians like to say, "Christian aren't perfect we are just forgiven." Basically they believe that by sucking Jesus' cock regularly that they can do no wrong and that is why so many Christians are unlawful lowlifes. Jews are far more law abiding. Bob McDonald will be sucking a lot of cock in prison.
Republican Bob McDonald was considered presidential timber and by Republican standards he was. He was a stellar Republican.
Bob McDonald
sung to the tune of Old McDonald
Bob McDonald Going to Jail E I E I O
With a blow job here and an ass fuck there
Here a suck here a fuck everyday a butt fuck
Bob McDonald Going to Jail E I E I O
And while in jail he got a beating E I E I O
With face kick here and a nut punch there
Here a kick here a punch every day a beating
Bob McDonald Going to Jail E I E I O
Bob McDonald's wife was a whore E I E I O
When it came to jail time her lies got her more E I E I O
With a lie here and deception there.
Here a lie there a lie every day a lie lie
Maureen McDonald is going to jail E I E I O
Read
more about this scumbag here
.
After 17 hours of deliberation, the jury in Bob and Maureen McDonnell's corruption case
has reached a verdict
.
The jury has found both McDonnells guilty of several charges of public corruption.
The Washington Post reports
that both were found not guilty of falsifying loan documents, but in addition to several corruption charges, Maureen McDonnell was also found guilty of obstruction of justice:
According to reports, the entire McDonnell family, including Gov. Bob McDonnell, were brought to tears by the guilty verdicts.
The McDonnells, the former governor and first lady of Virginia, are accused of accepting $165,000 in gifts and using the power of the governor's office to promote a wealthy businessman's line of dietary supplements.
The estranged couples' odd legal defense has been to
argue that their marriage was too strained
for them to work together to commit a crime, with most of the blame being place on Maureen McDonnell and her "crush" on businessman Jonnie Williams. As the verdict shows, the jury didn't completely buy that story.
This story is developing and will be updated as more information becomes available.
Bob will be bobbing up and down on a lot of dick.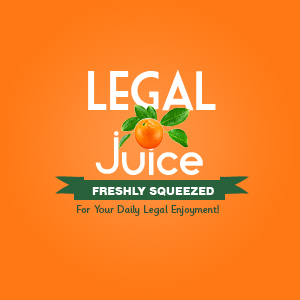 More Criminal Republican Governors:
Republican Florida Governor Rick Scott?
Republican Governor George Ryan of Illinois?
Republican Pedophile Arnold Schwarzenegger?
Governor of Ohio Bob Taft (R) pleads no contest and is convicted on four misdemeanor ethics violations. He was fined $4000 and ordered to apologize to the people of Ohio. (2005
Governor of South Dakota Bill Janklow (R) In 2003 while elected to the US Congress, he ran a stop sign and killed a motorcyclist. He resigned from the House, was convicted of second degree manslaugher and given 100 days in the county jail and three years probation. (2003
Governor of Rhode Island Edward Daniel DiPrete (R) pled guilty to bribery and racketeering charges and served one year in prison.
Governor of Arizona John Fife Symington III (R-AZ) was convicted on charges of extortion, making false financial statements, and of bank fraud in 1997.[224] The conviction was overturned in 1999 by the Ninth Circuit Court of Appeals
Governor of Connecticut John G. Rowland (R) Rowland resigned from office during a corruption investigation, and later pleaded guilty to one-count of deprevation of honest services. (2004)[104] He served ten months in a federal prison followed by four months house arrest, ending in June 2006
Governor of West Virginia Arch A. Moore Jr (R) guilty of mail fraud, tax fraud, extortion and obstruction of justice, (1990)
Northern Marianas Islands Lt. Governor Timothy Villagomez (R) was sentenced to 87 months in federal prison for misuse of government funds. (2009)
Northern Marianas Islands Commerce Secretary James A. Santos (R) was sentenced to 87 months in prison for misuse of government funds.(2009)