He makes me want to vomit!
He makes her skin crawl!
He's cruel to her.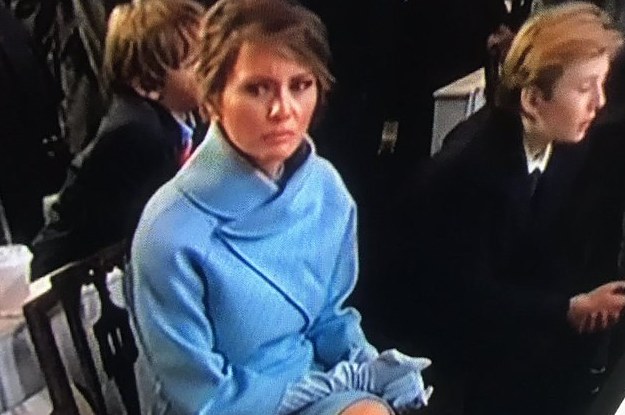 That is the look of fear.
Melania is heart-sick knowing Donald lusts after his own daughter Ivanka.
Holding back the tears.
God he makes me sick!
I'd rather eat a turd than touch this pig of a husband.