I
, Fat Bastard, am a staunch defender of the 2nd Amendment but more than that I am a staunch defender of something even more precious these days --
THE TRUTH
--
A
gun should be the last line defense to protect you and your family from an intruder. The best defense starts with the deterrents.
S
narling dogs and/or a burglar alarm are far more effective than a gun. Keeping bad guys out in the first place is the best way of protecting your castle. When it comes to dogs the more the merry. My personal favorites for home protection are the German Shepherd, Boxer, Doberman Pincher,
Dogue de Bordeaux
, Wolf Shepherd and the venerable Rottweiler. Other suitable guard dogs include are big boys like the Bullmastiff,
Irish Wolfhound
, Great Dane,
Rhodesian Ridgeback/African Lion Hound
(used to hunt lions) Akita, St Bernard and
Giant Schnauzer
.
Putting

the

Bite on

t

he Bad Guys.
I
f you are looking for sheer biting force the Rottweiler comes in with an impressive 328 PSI of devastating chomp. Shepherds have a bite force of up to 238 PSI, which is quite impressive, since the dogs average 75 to 85 pounds. Pit bulls bite at only 71 percent of the strength of Rottweiler's with a recorded bite force of a meager 235 PSI.
Bigger is better.
When Obama was in trouble during the 2012 campaign he called in
Bill the big dog Clinton
so if you want a powerful canine protector that can chew up bad guy faster that Bill Clinton can wreck a lying Republican go with a Bullmastiff.
At a whopping 556 PSI, the bite force of Mastiffs is most powerful of all the breeds.
To put that into perspective; the Great White Shark has a bite force of 625 PSI and a male lion bite is 650 PSI. Pound for pound the Bullmastiff has the most powerful bite and weighs in at svelte 160 pounds. You can easily beef one up to over 200 pounds with food and anabolic steroids.
OK Michael Vick, try killing one of these dogs like you killed your pit bulls!
This bad ass moth

a

fuck

a

will fuck yo

u

right the fuck up bitch!
T
he only dog-like creature that can beat a Bullmastiff for pure bite force is the Hyena that sports a devastating bite force of a bone crushing 1100 PSI.
T
hey don't fuck around in Africa when it comes to personal protection. There they use Hyena hybrids that appear to be bred with some sort of large dog. US law forbids Americans from owning hyenas. The animals with the highest biting forces are the hippopotamus, American alligator and the crocodile. Unfortunately the dogs with the most powerful biting force the
Borophagine dogs
or bone crushing dogs became extinct millions of years ago. Perhaps the folks from Jurassic Park can mix their ancient DNA with a modern dog and produce a pooch with the bite force of a goddamn alligator.
These teeth are made for biting and that's just what they'll do. If you break into my house they'll bit

e

the shit right out of you!
Dogue de Bordeaux, the Norm Peterson of dogs!
B
urglar alarms are also a great deterrent. If you have a burglar alarm system an intruder will move onto a house that is unprotected. An intruder can kill even the best guard dog but it will be much more difficult for a home invader to disable a blaring burglar alarm. Alarm systems will scare off most intruders and a more sophisticated system can contact the police. One drawback of burglar alarm systems is they tend to produce false alarms. A simple system without a lot of fancy sensors and an uncomplicated key pad is a best buy. Even something as simple a sign saying you have an alarm system will scare off most intruders. Motion activated lights are also a good idea.
Let the Bodies Hit the Floor!
Shotgun Joe Biden
L
et's say you are a dumb fuck neocon and your hound dog is a big fat pussy like you and the trailer park won't allow burglar alarms then you need to do what shotgun Joe Biden said and
GET A SHOTGUN!
In spite of what the morons and haters on the right are saying, a shotgun is the best weapon for home defense. A shotgun is the fat boy of home defense. A blast from a shotgun has 10 times more ft/lbs of muzzle energy than that of a .45 ACP and a .45 ACP fired from a Colt 1911 can drop a horse. That's why Colt designed them and why the US Army used them.
A
12 gauge shotgun chambered with a 3" shell containing 00 buckshot can put 18 .33 cal pellets at 1600 FPS into an intruder, dropping him where he stands. If you hit them with a 12 gauge slug you are sending a whopping .62 caliber hunk of lead through them. They will be dead before they even hit the floor. A close range blast to the face with any shotgun load and we're talking a closed casket funeral. That would sure be doing the undertaker and the perpetrator's family a huge favor!
Triple barrel shotguns are now available in 12 gauge!
Buy Triple Barrel Shotguns
HERE!
S
hotgun loads can be customized. Less powder and more pellets are ideal for close range home defense applications. The modern shotgun is merely a refined version of the blunderbuss. The blunderbuss is the grandaddy of intruder neutralization weapons. When pirates tried to board merchant ships sailors would fire blunderbusses and take out three or four with one shot. Let's see a wimpy AR-15 do that.
C
learly, Uncle Joe Biden aka Shotgun Joe Biden and Uncle Fester know home defense. Put yourself in a home invader's shoes. If you were robbing a home what would you rather be shot with, a wimpy 9mm or a wimpy .223 cal round or 18 .33 cal lead balls with a combined weight of 2 ounces screaming at you at a blistering 1600 fps? What do you think you'd have a better chance of surviving?
T
he US military uses a the .223 round for a good reason. The round wounds the enemy and the thinking is that when an enemy combatant is wounded it will take more people off the battle field. If you are dealing with a home intruder you what that son of a bitch dead as a door nail as quickly as possible. It will save you the hassle of addending his trial and it will save the taxpayers the cost of a trial and incarceration. Let's see a .223 to that. The 12 gauge shotgun is a fiscally responsible home defense weapon.
Now for some visual proof.
Hit with a turkey load from a 12 gauge
Compliments of a Remington 870 and 00 buck shot
Hit with a small caliber round
Peppered in the face with birdshot! He's a goner!
Hit with a shotgun blast!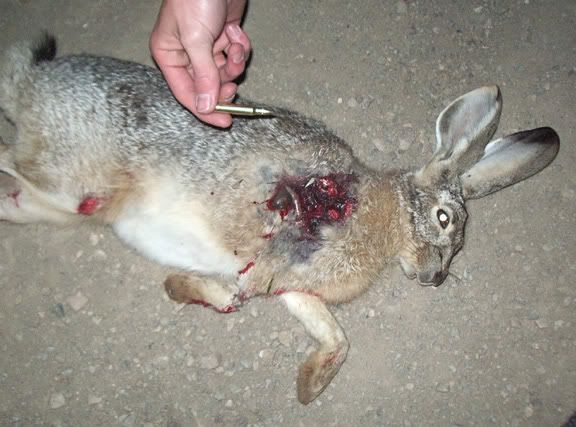 Hit with an AR-15's .223 round
12 gauge shotgun wound!
Any questions?
Some slightly less lethal weapons for home defense
Nothing says fractured skull and permanent brain damage quite like a tomahawk.In the right hands a tomahawk can devastate an intruder

.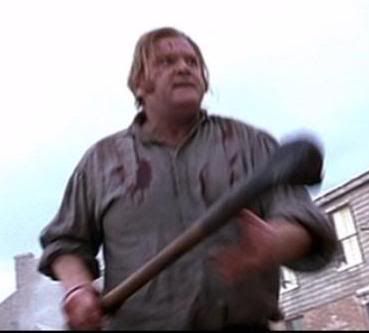 A blackthorn sh

i

l

le

lagh in the hands of a fat pissed off drunk

en

Irishman can spell doom for a home invader.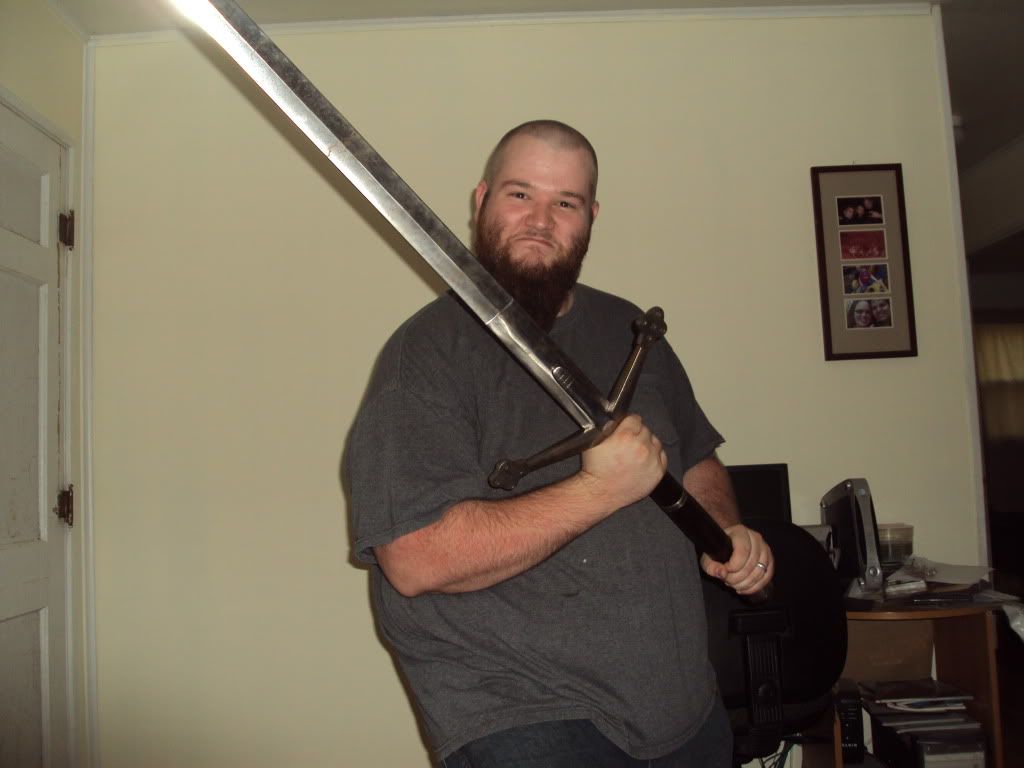 One swing of this Claymore sword by this fat Scotsman and you'll be half the man you used to be. With one mighty blow this sword can cut you in two

.
Intruder, meet Mr Flail. Prepare to become hamburger
.
Nothing says get the fuck out of my house quite like a modern battle axe. If you are not married to a battle axe, this is the next best thing.
I've always been a huge fan of the flame thrower. Nothing is more fun than getting drunk and spraying a can of WD-40 at a Bic lighter.