Pfizer Whistleblower Gets Huge Reward
It's an amazing story and one worth talking about. Gulf War veteran and former Pfizer sales representative John Kopchinski is getting $51 million dollars as a result of his whistleblowing lawsuit against Pfizer – the world's biggest drug maker -- and that's big news.
Pfizer to Pay $2.3 Billion for Fraudulent Marketing
Pfizer also agreed to pay $1 billion to resolve allegations under the civil False Claims Act(also know as Qui Tam).
Under the Act, it is illegal to knowingly present a false or fraudulent claim for payment to the federal government or use a false or fraudulent record to get paid.
AND NOBODY EVEN GOT ARRESTED!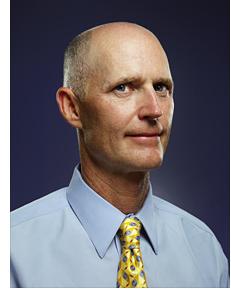 Criminal Rick Scott
Rick Scott, who ran a company involved in the nation's largest Medicare fraud case, became Florida's governor
It was and still is the biggest Medicare fraud case in U.S. history and ended with the hospital giant Columbia/HCA paying a record $1.7 billion in fines, penalties and damages.
Now the man who ran the company at the time wants to be Florida's governor.
Rick Scott was co-founder and CEO of Columbia/HCA in the 1990s, when the FBI launched a massive, multi-state investigation that led to the company pleading guilty to criminal charges of overbilling the government.
GlaxoSmithKline $3 billion ($1B crimimal, $2B civil) for the following violations
Criminal: Off-label promotion, failure to disclose safety data.
Civil: paying kickbacks to physicians, making false and misleading
statements concerning the safety of Avandia, reporting false best
prices and underpaying rebates owed under the
Medicaid Drug Rebate Program
AND NOBODY EVEN GOT ARRESTED!
AND NOBODY EVEN GOT ARRESTED
AND NOBODY EVEN GOT ARRESTED
AND NOBODY EVEN GOT ARRESTED
When
Johnson & Johnson
agreed to pay $2.2 billion in civil and criminal fines last week for invalidly promoting one of its best-selling drugs of the past decade, Risperdal, it marked another victory for the Department of Justice's campaign to root out off-label marketing. The multibillion settlement came in the wake of several outsized payouts the DOJ has extracted from other pharmaceutical giants in recent years for similar wrongdoing. Despite the gaudy sums, however, it's unlikely that the industry will curb its reliance on off-label prescriptions. The practice is simply too lucrative to pass up.
AND NOBODY EVEN GOT ARRESTED!
Are you noticing a pattern here? I am not only referring to the fact that none of the corporate gangsters were arrested, I am referring to the fact that the biggest corporate crimes are committed by medical corporations.
What would you say if
10 of the top 26
pharmaceutical companies had been telling you bold faced lies about the drugs they sell you? Would you be upset? Irritated? Maybe on a good day, bemused?
According to 2 papers published by one of the most prestigious medical journals - The New England Journal of Medicine - even seemingly-astronomical fines aren't keeping Big Pharma honest.
READ MORE HERE...
(NaturalNews) In 2012, five pharmaceutical companies agreed to pay nearly $5.5 billion to settle allegations of fraud, including promotion of medicines for uses not approved by the FDA. The settlements represent the continued trend of record-breaking fines, settlements and lawsuits which have become a routine part of doing business for Big Pharma.
Between 2004 and 2010, major drug companies paid out $7 billion in fines, penalties and lawsuits for fraudulently marketing their drugs, making misleading claims about the drugs safety and hiding or altering studies which indicated evidence of harm. The threat of massive payouts does not appear to offer much deterrent.


Learn more: http://www.naturalnews.com/041261_Big_Pharma_settlements_fines.html#ixzz347CF41QH
AND NOBODY EVEN GOT ARRESTED!
Hospitals Are Run By Elite Criminals
Pacific Health Corporation was involved in the medical billing scam with using the Homeless.
The corporation pleaded guilty and paid $16.5 million in which 3 of the company hospitals were involved. Also there's Anaheim General which was bought by Pacific Health who a few years ago lost and then regained their accreditation. Here's a couple back links on the history.
AND NOBODY EVEN GOT ARRESTED!
AND NOBODY EVEN GOT ARRESTED!
A billion dollars paid
Click HERE
ECHN suitor paid sum for overbilling, fraud, kickback allegations
The big for-profit hospital chain from Texas negotiating to buy Eastern Connecticut Health Network has paid more than $1 billion over the last decade to settle a series of fraud, overbilling, kickback, and other allegations by its biggest customer: the federal government.
Tenet Healthcare Corp. also agreed to pay more than half as much — $641 million — to settle hundreds of civil lawsuits as well as an additional $80 million to pay back taxes after an IRS audit.
The payments included $395 million to settle unnecessary surgery complaints involving 769 cardiac patients at a California hospital, $215 million to settle federal class-action lawsuits by investors, and $31 million to end lawsuits on behalf of 106 heart surgery patients at a Florida hospital.
The latter said they suffered severe post-operative infections at the hospital that Florida regulators fined $95,000 for improper infection control after 20 patients died.
The six settlements Tenet made since 2003 with the U.S. Justice Department, the Department of Health and Human Services, and the Securities and Exchange Commission pre-empted civil or criminal charges against the company and stopped its facilities from being excluded from the federal Medicare program.
On at least two of those occasions, Tenet made the agreements without admitting liability or wrongdoing.
AND NOBODY EVEN GOT ARRESTED!
AND NOBODY EVEN GOT ARRESTED!
AND NOBODY EVEN GOT ARRESTED!
AND NOBODY EVER GETS ARRESTED!
Welcome to Korporate Amerika