BVD Deviant Larry the Fairy Craig
We all know that the party with the most homosexuals is the GOP even though they are in the closet. Larry Craig is a closet queen whose favorite thrown is a toilet in a men's room.
Another famous Republican tonsil jockey and child molester is Ted Haggart. Ted has swallowed more seaman/semen than the Bermuda Triangle.
Rick Perry lubing up a sausage before he hide it in his butt. "If it ain't spit it ain't love." -- Rick Perry--
Then we have Texas Rump Ranger Rick "The Fairy" Perry a known flagpole sitter of the baloney cavalry.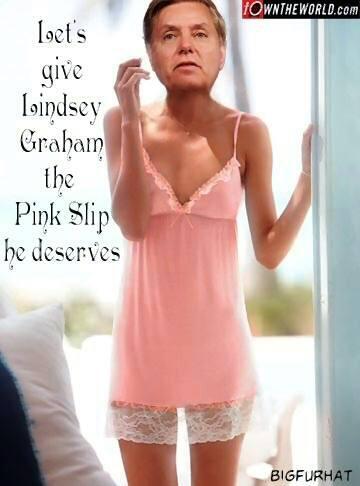 Another famous Republican sweet boy is Lindsey Graham, long time bitch of Joe LIEberman and John McCain. This guy is so gay that his parents thought he was a girl.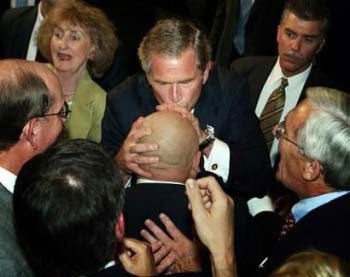 President Bush raised eyebrows at a White House press conference by kissing homosexual prostitute Jeff Gannon on top of his head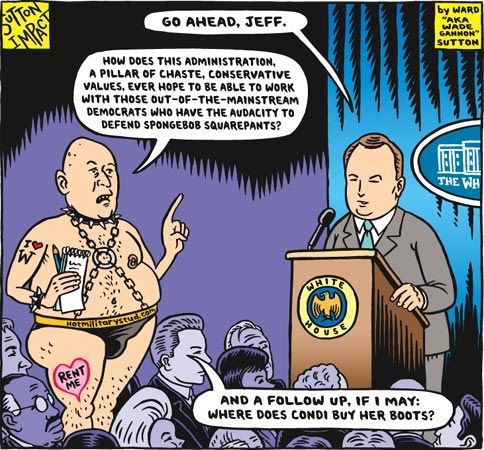 Jeff Gannon was a good butt buddy of George Bush. Bush would have gay prostitute Jeff pretend to be a member of the press corps at the Whitehouse.
As much as Bush likes making out with Jeff Gannon his real turn on is Arab cock. For Arabs men kissing is not a gay thing and they don't close their eyes and kiss on the mouth but Bush is another closeted Texas Rump Ranger.
Being a good Christian Bush knows that middle easterners have huge dicks. "She lusted after their paramours, whose flesh is like the flesh of donkeys and whose issue is like the issue of horses." Ezekiel 23:2 Sorry Jeff, W wants to be drilled by a Saudi King.
GOP Gay Sex Scandal: Sen. Trent Lott Resigns
by CONSPIRACY PLANET
(11-26-07)The G.O.P. really does stand for the Gay Old Party as another Gay Republican Sen. Trent Lott bites the dust, after being exposed as a closet queer. He resigned Monday
The queers just keep on cumming oops coming...
Gay Bob "up & down" Allen
Member of the Florida House of Representatives
Florida Chairman of John McCain's Presidential Campaign
(July 11, 2007)
The Crime:
Offering an undercover cop $20 to allow Allen to blow him in a men's room in a public park. After being arrested, Allen tried to explain that he only offered to blow the cop because the cop was a "burly black man" and he "didn't want to become a statistic."
The Hypocrisy:
Allen was one of 21 Florida legislators to sign Gov. Jeb Bush's friend-of-the-court brief supporting the state's ban on gays adopting children, and he co-sponsored an unsuccessful bill that would have enhanced penalties for "offenses involving unnatural and lascivious acts" such as indecent exposure.
The Quote:
"I certainly wasn't there to have sex with anybody and certainly wasn't there to exchange money for it."
Glenn Murphy Jr.
National Chairman of the Young Republicans
Chairman of the Clark County Republican Party
(July 28, 2007)
The Crime:
Murphy got a fellow Young Republican drunk and then spent the night at his house. The other young man woke up in the middle of the night to find Murphy giving him mouth-to-penis resuscitation. After this incident, a 1998 sexual battery report came to light in which Murphy was alleged to have done the exact same thing.
The Hypocrisy:
Murphy was a well-paid political consultant for Republican candidates and often advised them to use gay marriage as a wedge issue to paint their opponents as out of touch with traditional values.
The Quote:
"I was in the Sound of Music in High School…don't ask"
(from his now-defunct Myspace page.)
More Republican Sex Scandals and Hypocrisy Click HERE!