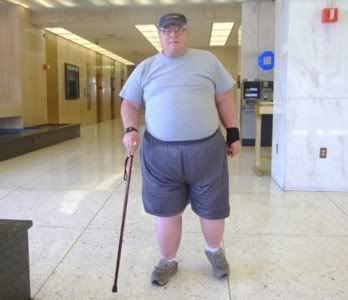 A Leaner Dr Bear Standing Pat
A
lot of things make Dr Bear unique.
1. Like other science greats like Copernicus, Newton, Pasteur, Bill Nye, Sagan, Galileo and Einstein, Dr Bear has suffered for science. As a child, Dr Bear suffered at the hands of an anti-science pro jock teacher simply for having a love for science.
2. Dr Bear is the world's fattest astronomer and while that is unique there are other fat scientists.
3. Dr Bear is multi-talented in that he's a critically acclaimed cartoonist and social critic
The thing that sets Dr Bear apart is the fact that he is a
citizen science
guy. That means that Dr Bear is his own man. He is not affiliated with some corporation like Dupont nor is he associated with some corporate funded university. Dr Bear is his own man and the only dog he has in the fight is a big fat growling attack dog called the truth!
Visit Dr Bear at
Debunction Junction
and climb aboard the Truth Train.