With Marie Osmond, Kirstie Alley, Kelly Osbourne, Valerie Bertinelli, Carrie Fisher and so many other gorgeous girl gluttons selling out and becoming dangerously anorexic another sexy sow joins the ranks of the emaciated. This is no joke. Mama June, the matriarch of the honey boo-boo clan has lost a staggering 100 pounds and now weighs in at a dangerous and anorexic 264 pounds. The fat haters are calling in America but in reality this is a tragedy.
It looks to me and to the rest of us and the fatospher that Mama June is going the way of Karen Carpenter. We implore, June to get back on the couch and in front of the TV where she belongs. I would ask our readers to send Mama June food and lots of it. I sent Mama June a very forceful and plaintiff email which simply said in big bold letters,
"EAT!"
Read more about Mama June's tragic weight loss HERE!
This tragic chain of events has sent shockwaves through the fatosphere. Our own investigative reporter Rotunda Hindenburg became so inconsolable that even a double order of french fries and gravy could not snap route of the deep funk she was in. Rotunda is now under heavy sedation and resting comfortably at the Bloat County Grazen-Heimer clinic.
We had an emergency meeting with Chef, Proud FA the Dean of Feederism and Coach Gaines and after much deliberation it was decided that Mama June needs to be put on a feeding tube. We are petitioning the authorities to do an intervention as Mama Junes life may be at stake. If she loses a meager 200 more pounds she will end up weighing 64 pounds.
The once

p

roud plump and pretty porker Mama June now emaciated and tragically anorexic and depressed!
The good news is we still have proud plumpers like Rosie O'Donnell and the irrepressible Carnie Wilson who has defeated not only one but two weight-loss surgeries and still remains a proud oinking pig of a woman with more fattitude to than ever.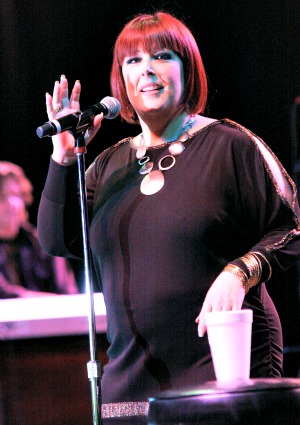 Carnie Carnivore Wilson Still Fat!